Not only softwares, but

integrated systems and professional services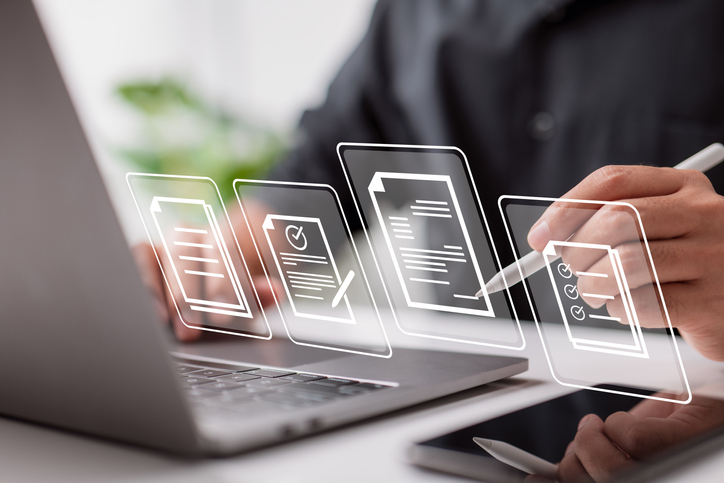 Specialization, quality and reliability
Replica Sistemi is chosen as a strategic partner by its clients because of:

the high specialization of its analysts, programmers and technicians;
the quality, security and high performance of the implemented solutions;
the innovation and ability to increase value over time;
the constant attention to the quality of the service provided;
the guarantee of reliability and compliance with current regulations.
Professional services of

functional analysis
During the design phase of an integrated system, project leaders collect data to perform analyses related to warehouse layout, the type of materials to be handled, entry, storage, picking, and shipping flows, and integrations with the central information system, to define the architecture best suited to achieving the set objectives.
Specifically, the analysis results in the Project Report, a detailed document shared with the client that defines:
The configuration of the application environment;

any customizations to be made;
how to interface with the information system (ERP) and automated systems (automated warehouses, LGVs, etc.).
Any customizations are the result of further functional analyses that are designed specifically to solve specific problems, which are then translated by programmers into standard software application integrations.

Therefore, there is also continuous analysis and development of applications in order to update and improve product quality.
For detailed hardware analysis, project leaders are supported by the technical staff for definition:
of the Site Survey that establishes the placement of access points and identification of radio frequency disturbances, often present in depots, with subsequent issuance of a certification report;

Of the detailed elements for the implementation of the network cabling required to support the wireless infrastructure.
A Gantt chart listing the planned activities, establishing their duration, any interdependencies, and the date by which each activity is to be carried out is also shown within the Project Report.