Each step, an
achievement
Replica Sistemi's adventure began in
1980

, from a desire to cater to the

logistics needs of local companies

. After more than 40 years, we are driven by the same values and vision: each step has been a challenge overcome and a new goal to be achieved.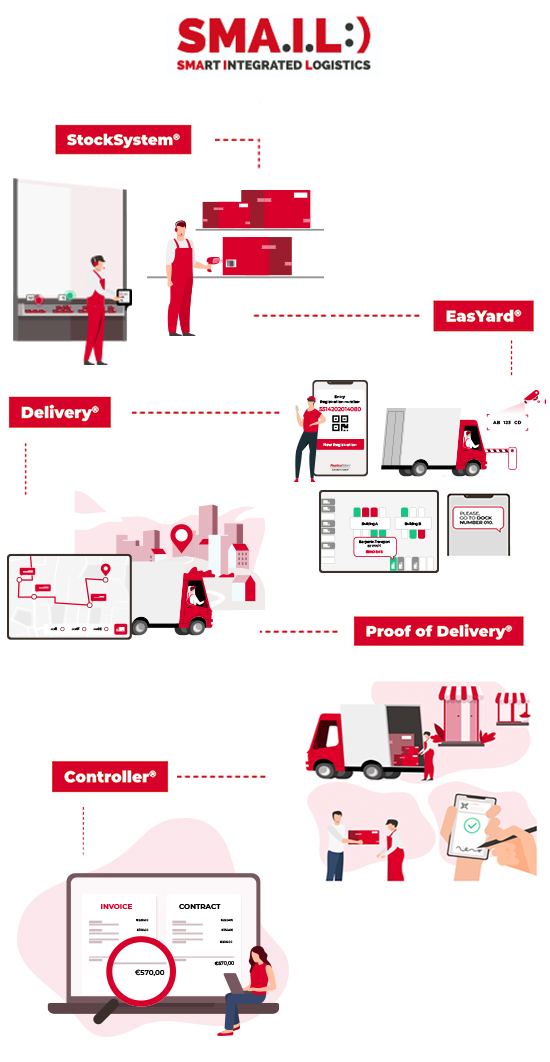 2015 - 2023 | Innovation & Zucchetti Group
In a market increasingly oriented toward technological innovation and digital transition, with the growth of e-commerce and greater sensitivity to "green" issues, Replica Sistemi responds to customer needs by developing new products of the SMA.I.L:) platform, such as the EasYard yard management system, the Delivery software for planning and certifying deliveries, and the Controller software for controlling and simulating logistics costs, which aim to meet these new needs.
In 2018 it became part of the Zucchetti Group, the first Italian software house in Europe, allowing it to broaden its horizons and plan development in international markets as well.
Thanks to partnerships and product integrations with other innovative companies in the Zucchetti Group, the company is able to offer customers cutting-edge products that guarantee high business performance, raising market standards.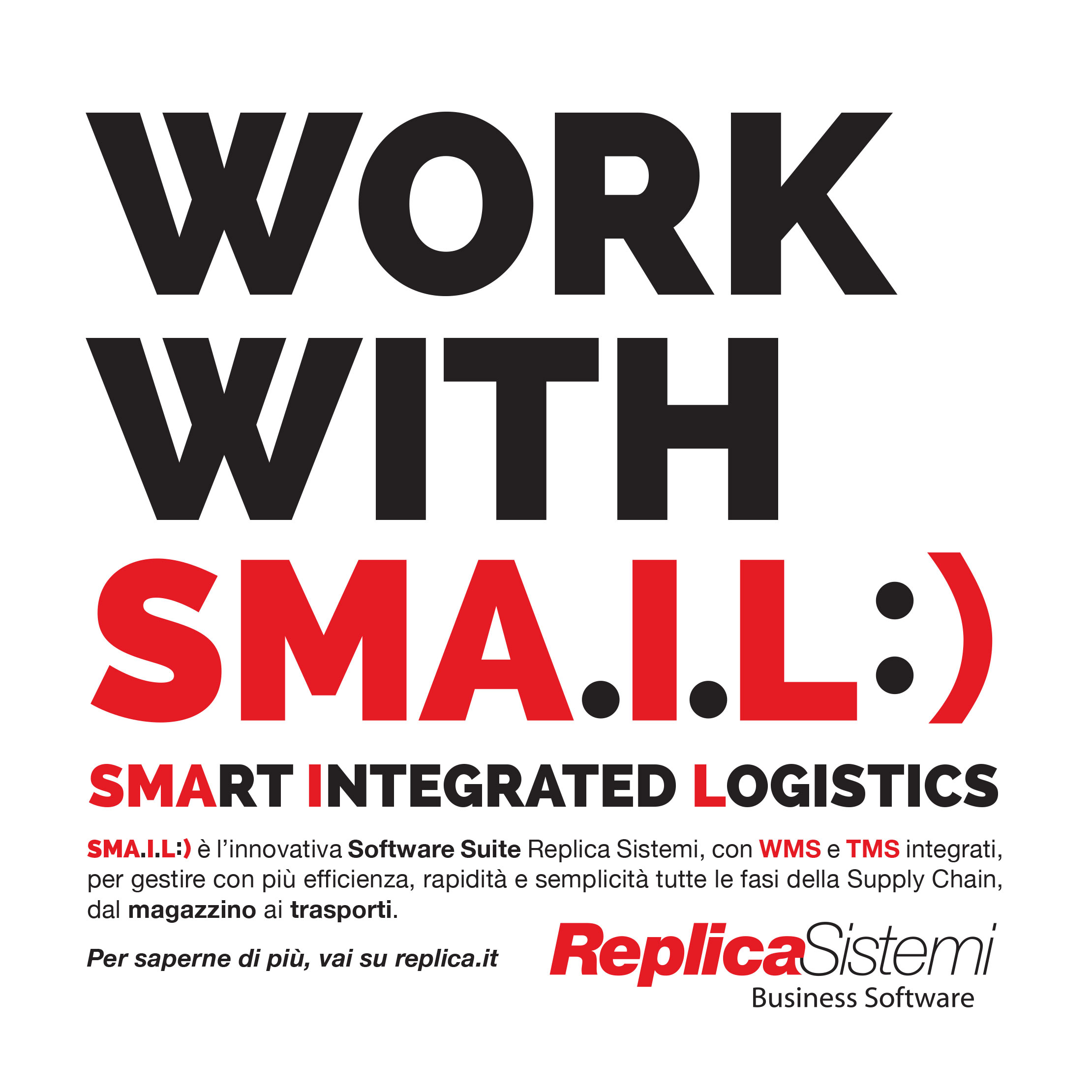 2010 - 2015 | Launch of SMA.I.L:) and Replica Systems Academy
All software products developed to manage logistics and transportation are fully integrated with each other and SMA.I.L:) is born. - SMART INTEGRATED LOGISTICS, a single platform capable of managing logistics needs at 360°.
In more than thirty years of activity, the company has developed skills and specialization in the technical-innovation field necessary for the implementation of software products. This specific knowledge constitutes a high value-added know-how that must be guaranteed to every customer, so Replica Sistemi decided to invest in the training of its technicians.
Thus Replica Sistemi Academy was born, a structured path for those who join the company, which grows over time and offers updating courses for employees as well.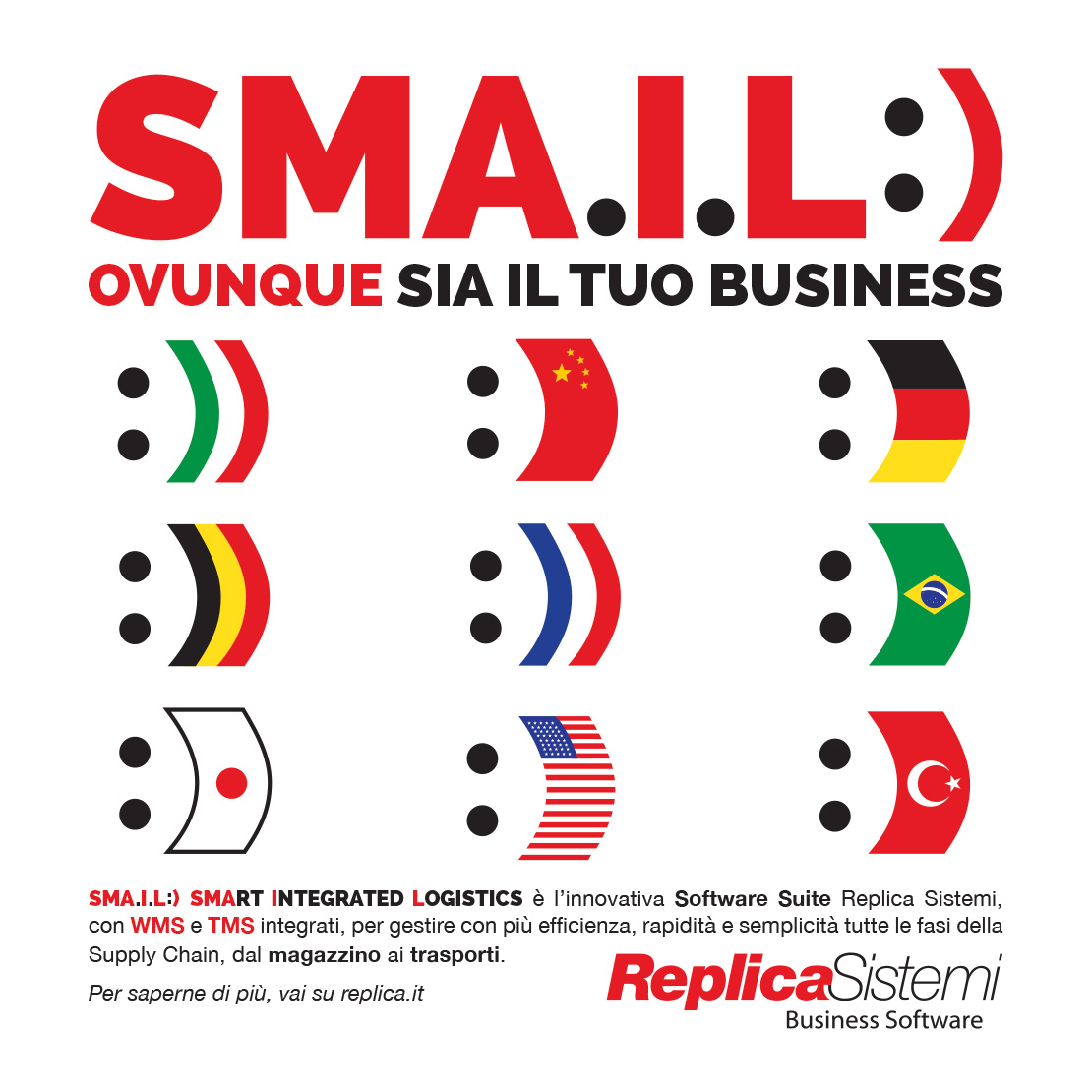 2005 - 2010 | Internationalization
Replica Sistemi installs its software to companies operating in the global market, so it also supports its customers in WMS implementations in logistics depots abroad in Europe, America and Asia.
As a management solution, it offers Microsoft Dynamics NAV to its customers, developing in particular verticalizations for the vinyl, logistics and transport sectors.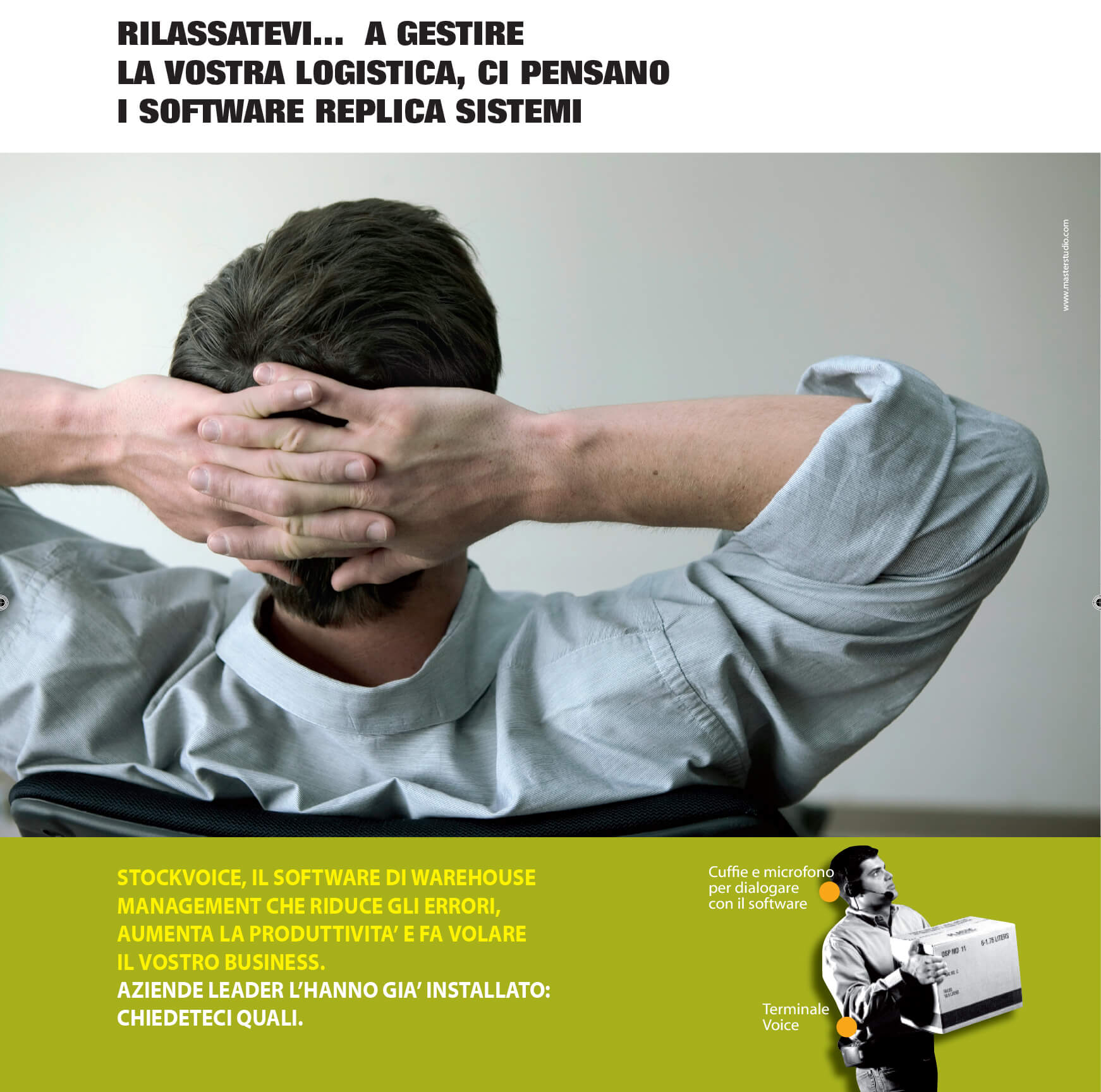 1995 - 2005 | Product launches and exponential growth
Strategically, the company decides to invest in new products by distributing the Warehouse Management System StockSystem throughout the country, implementing it especially to logistics companies and major national manufacturing and distribution companies belonging to all commodity sectors, integrating it with new technologies such as Voice and RFID.
It also develops the Transportation Management System and becomes a leader in the national market in the development and implementation of logistics and transportation softwares.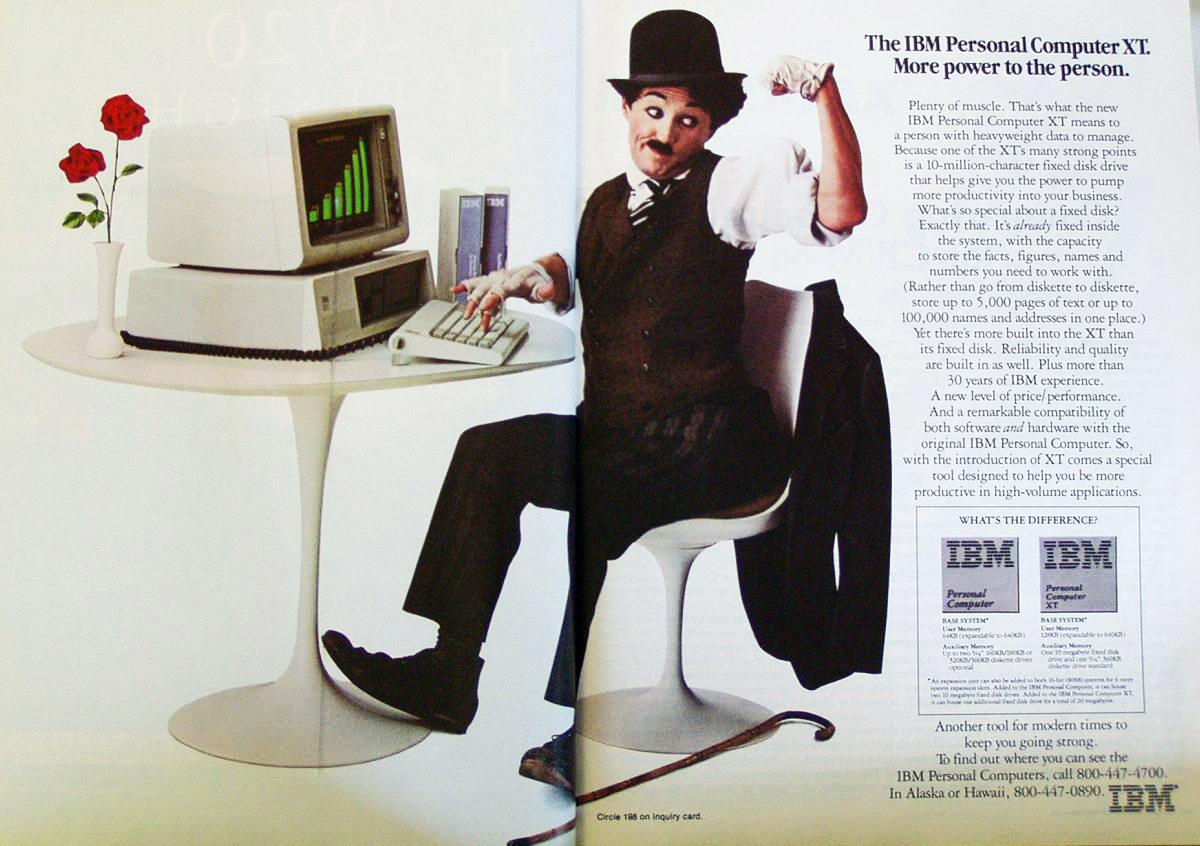 1980 - 1995 | Foundation and development
In early 1980, Lorenzo Guaschino and Claudio Caprari founded Replica Sistemi in Mantua, to develop vertical software solutions for the wine and transport sector on IBM systems, PC platform.
In 1988, the company implemented AS 400 and joined the ACG (Management Accounting Applications) Club promoted by IBM, expanding the spread of its SG400 application throughout the country in the wine and transport sectors.
In response to customer needs, in the mid-1990s it launched the StockSystem departmental software for advanced warehouse management, based on radio frequency technology.